to the family-run Aparthotel Olympia in the heart of the Seefeld region, Tyrol's alpine plateau, at 1,200 m elevation (3,940 ft).
A magnificent view invites you to enjoy the scenery from every single apartment. Enjoy the breathtaking nature, experience new adventures and unforgettable moments and relish every single day of your vacation.
We look forward to being your hosts.
The Rohner family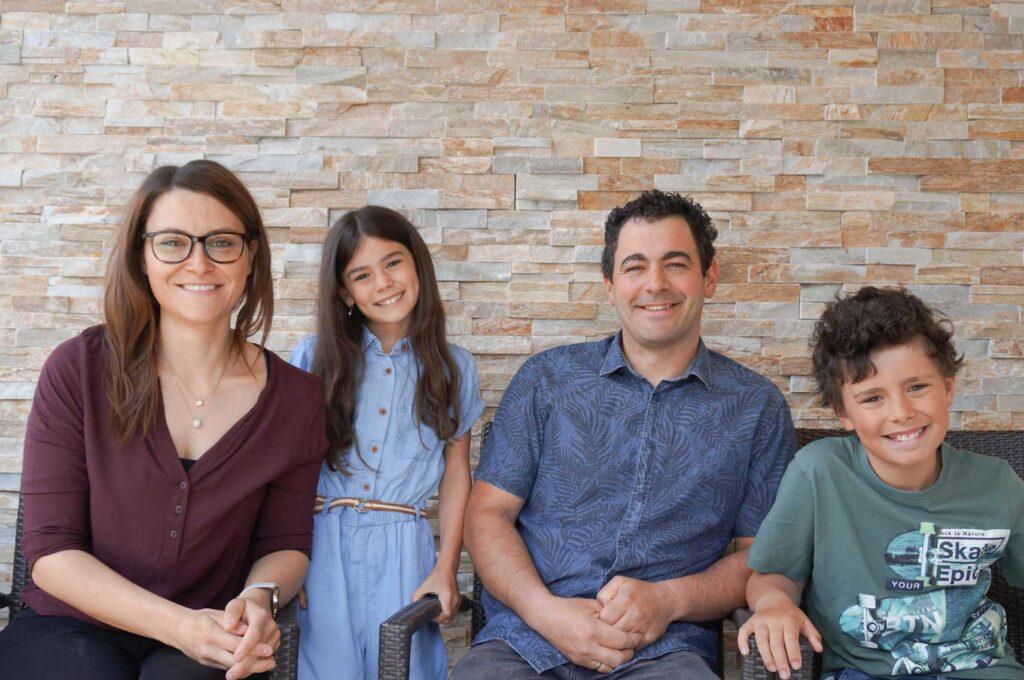 We look forward to being your hosts. The Rohner family.
The most beautiful view on the alpine plateau.Maybe soon your view. Vacation at the Aparthotel Olympia.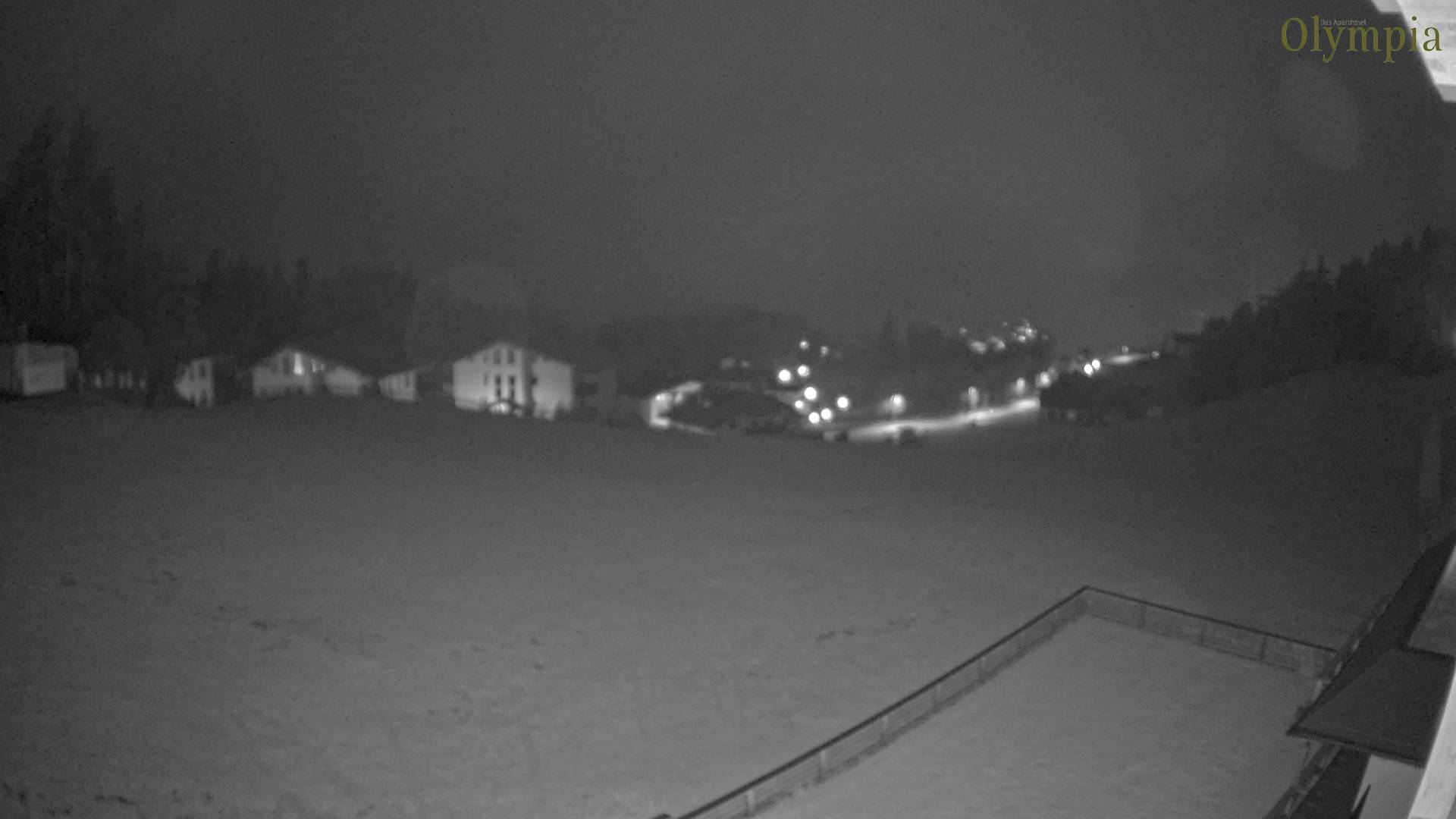 Our apartments are as unique as our guests and offer you the perfect amenities for a wonderful vacation in the Seefeld region. Our modern vacation apartments promise plenty of space and tranquility for two to six people. Each of the apartments features either a balcony or even its own terrace with a unique view over the Inn Valley and the surrounding nature.
This is the place to spend your vacation.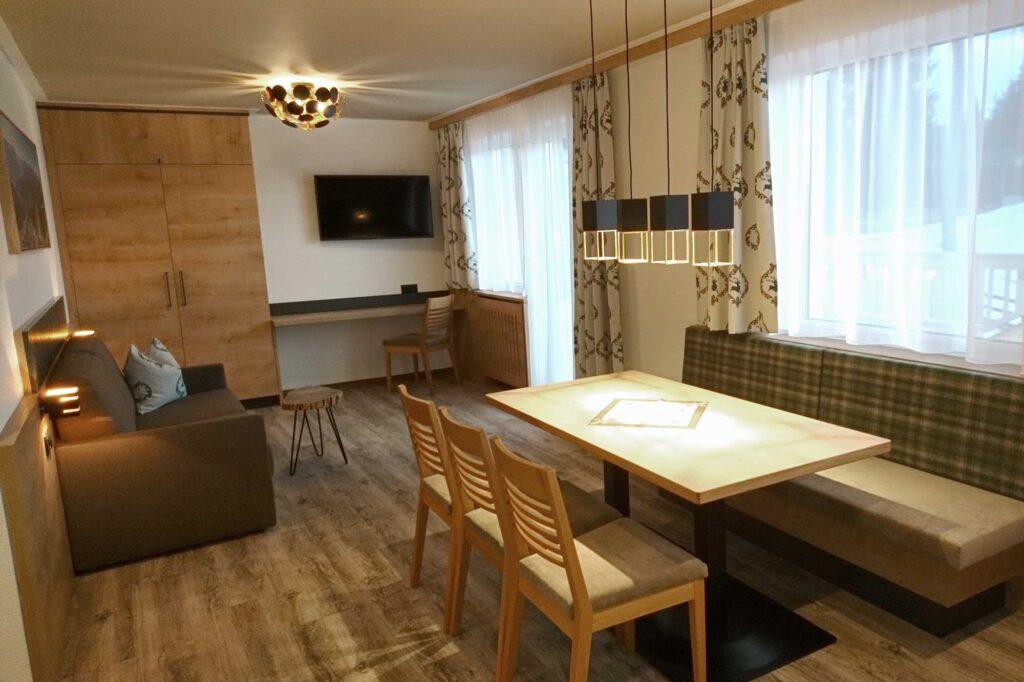 This is the place to spend your vacation.
A successful start to the day naturally includes a delicious, varied breakfast with a magnificent view. We offer you a diverse selection every morning, from cold cuts and cheese to fresh vegetables and spreads as well as our muesli bar.
Our long-standing experience as hosts makes us constantly aware of new needs of our guests. We have adapted the Aparthotel Olympia to these needs and created an all-round carefree vacation package for you.
Discover and experience the small and large features of the Aparthotel Olympia.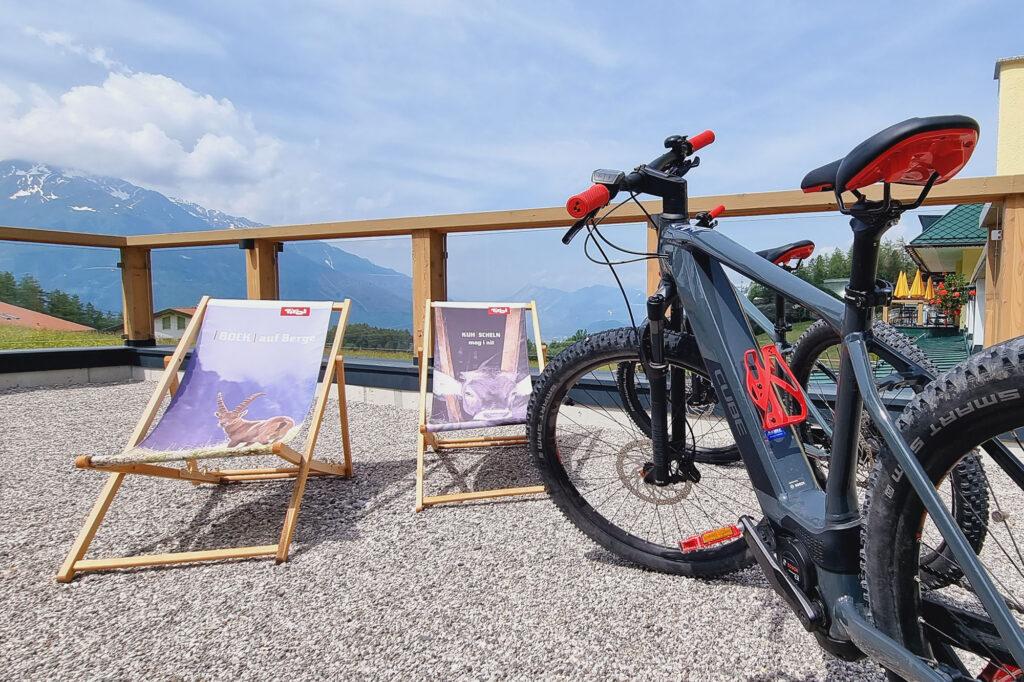 Seefeld is considered Tyrol's most beautiful alpine plateau and offers high-end vacation experiences. There is a lot to do in Seefeld – in summer and in winter. Try out the world-famous cross-country skiing network and exciting ski slopes in winter. In the summer, you can explore mountain bike trails, hiking trails, lakes and mountain tours in the midst of untouched nature. Either way, you will create unforgettable vacation memories. What are you waiting for?
We are always delighted to hear your personal feedback.